100%

usability for your employees

100%

reliable documentation

-55%

scrap and rework
The challenge: quality risks due to static documentation
As a quality inspector or production manager, it is important to you to quickly identify findings, document them cleanly, and resolve them sustainably. However, the paper-based checklist carries three central risks.
Unrecognized defects Non-intuitive, unguided instruction leads to employees misunderstanding or omitting test steps.


Incomplete defect description Paper-based checklists are filled out by hand. Detailed description of findings is not possible due to limited space and lack of image feedback.


Transmission risks The handwritten paper checklists have to be transferred and digitized manually. There is a high potential for errors here, for example due to illegible entries.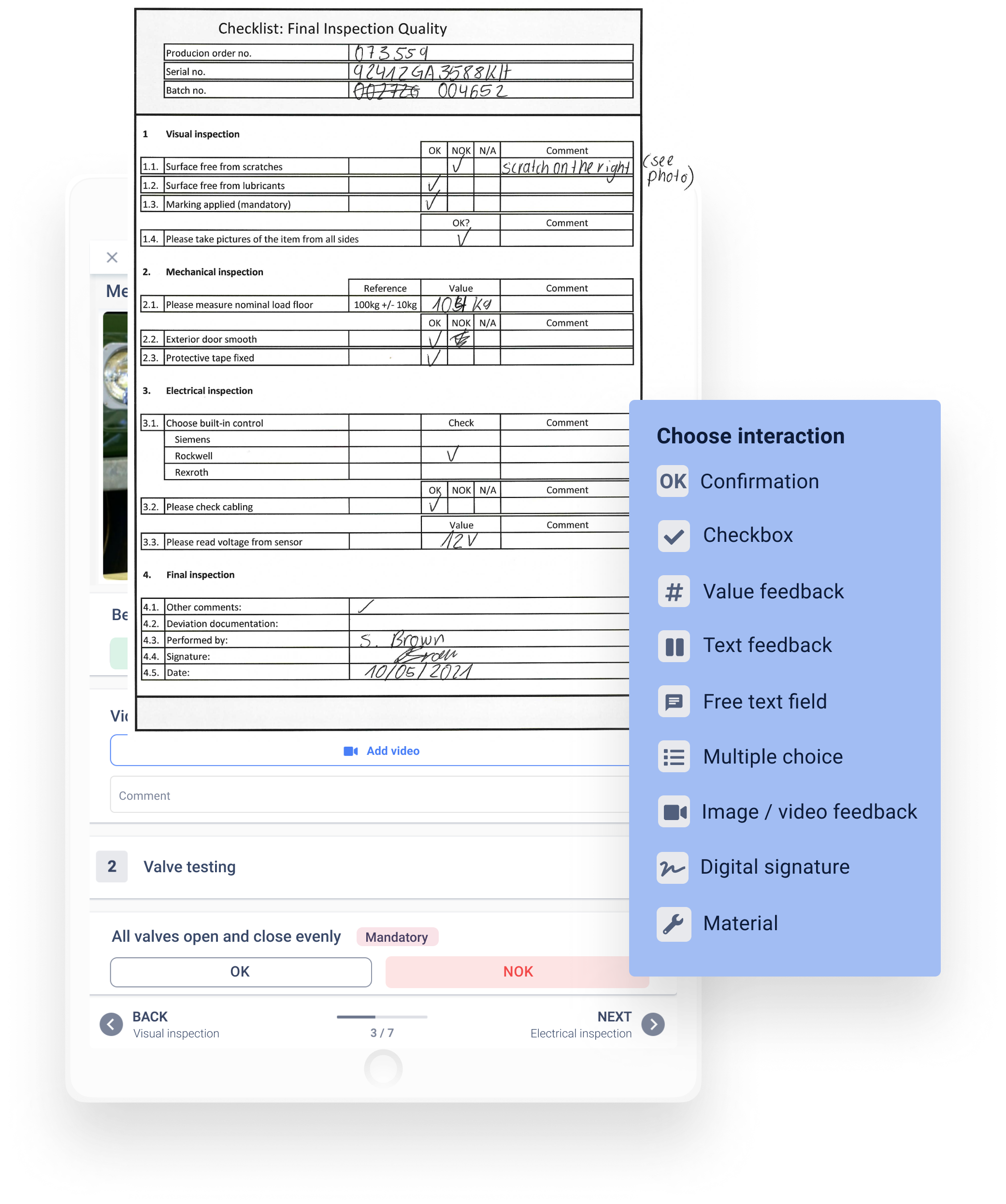 Central functionalities of the solution
Checks & multiple choice You work predefined answers into checklists and allow single or multiple choice.

Image and video Images and videos make inspection processes intuitive and understandable for your employees.

Test logics Individual test logics enable your employees to manage the process intuitively and efficiently.

Error images Your employees document findings digitally and you benefit from the additional analysis options.


Read more in our whitepaper checklist 4.0
With digital checklists, you increase efficiency and make better decisions. Read in our whitepaper how our software solution can help you!
Download the Checklist 4.0 for free now.