Digital 6S Checklists with our Connected Worker Platform
Standardize your 6S processes with digital 6S checklists that guide you step by step through individual inspection steps, and enable photo and video documentation directly in the software. This way, you have all information and findings centralized to efficiently identify improvement measures.
Arrange an appointment with our team today. We will be happy to advise you on digital 6S.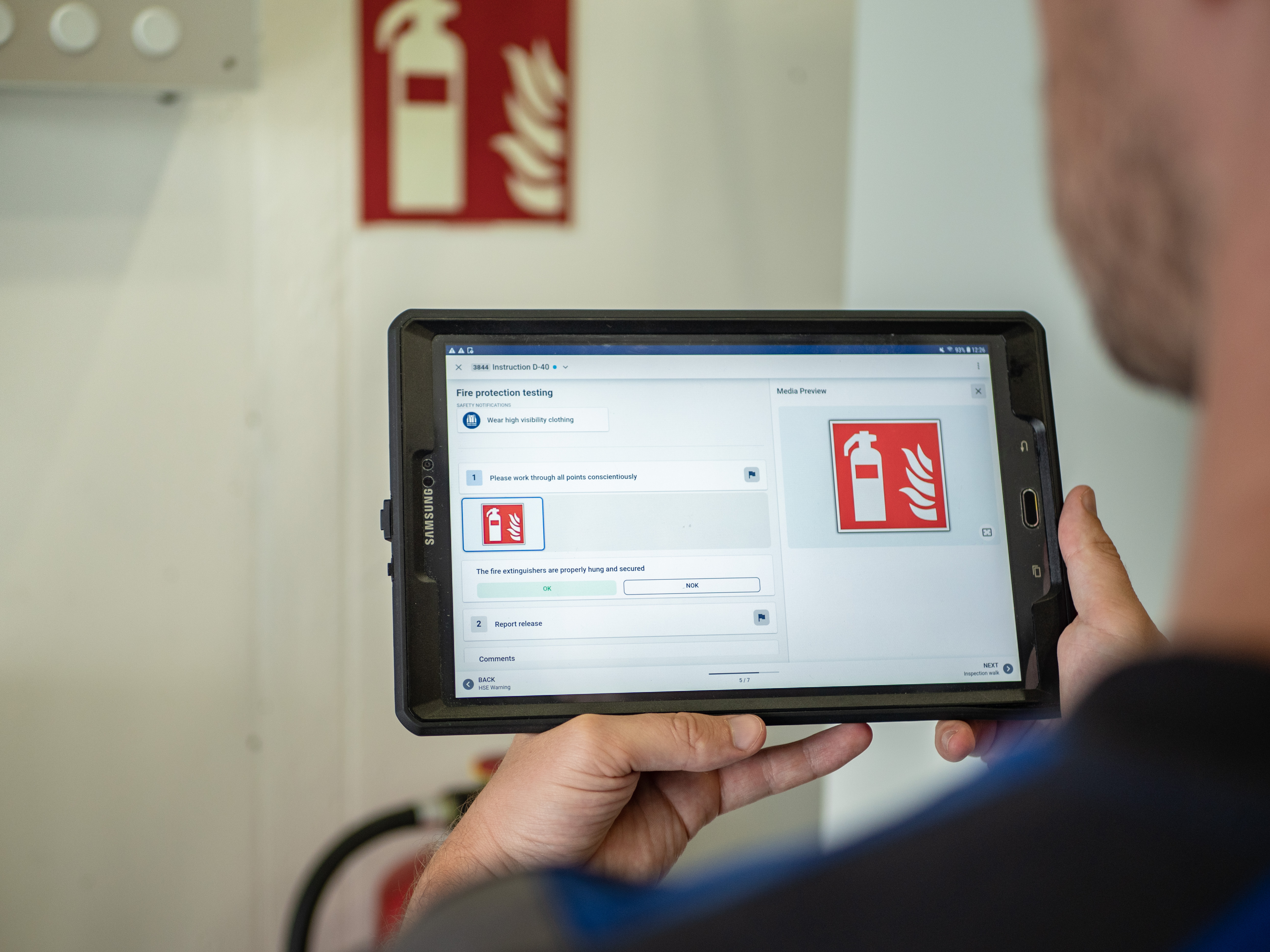 Industry leaders work with Operations1
Professional execution of 6S
Our connected worker platform enables the implementation of standardized and multilingual 6S audit processes. Make your 6S checklists available across plants in Operations1 and get a full overview of the status quo on the shopfloor. Findings from the 6S inspections can also be transparently traced back and evaluated to develop actions for improvement.
Professional 6S planning
Establish regular execution of 6S audits through professional 6S planning.
6S structured and standardized
Image- and video-supported 6S checklists guide your employees step-by-step through the individual 6S inspection steps and can be made available centrally to several plants.
More safety on the shopfloor
Potential safety risks can be documented directly in Operations1 via image and video.
Automatic 6S reports
Individual audit steps and findings are displayed transparently in reports and provide a concise overview.
Arrange a non-committal meeting with our team. Our experts will be happy to advise you on the next steps on your way to the digital 6S based on your individual use case!
Standardized 6S checklists have enabled us to reduce the time spent on 6S audits by 80%.

Stephan Wagner

Head of Quality and Project Management, BBW Lasertechnik GmbH
Paper checklists are simply no longer up to date. They simply do not fit into the 21st century.

Dr. Alfons Hätscher

Chief Financial Officer, Hirschvogel Holding GmbH
Operations1 convinced me through the simplicity of use and the comprehensive multilingualism.

Thomas Adamek

Head of IT & Qualitymanagement, Nabertherm GmbH
Digital 6S checklists enable a transparent documentation of our findings.

Stephan Wagner

Head of Quality and Project Management, BBW Lasertechnik GmbH
With Operations1 we were able to reduce our learning time by 67%.

Steffen Paul

Head of Future Projects / REFA, POLIPOL