New inspiring working atmosphere for Frankfurt startup directly on the banks of the river Main
New inspiring working atmosphere
In the summer of 2022, Operations1 will move into new rental space in the "THE DOCKS" property at Lindleystraße 8-10 in the east of Frankfurt. The B2B software company, which provides a solution for intuitive worker guidance and connects the organization in manufacturing companies, has already moved to Frankfurt East in 2020. With the recently closed Series A financing round of $12.5 million, Operations1 aims to double the size of its team, among other things.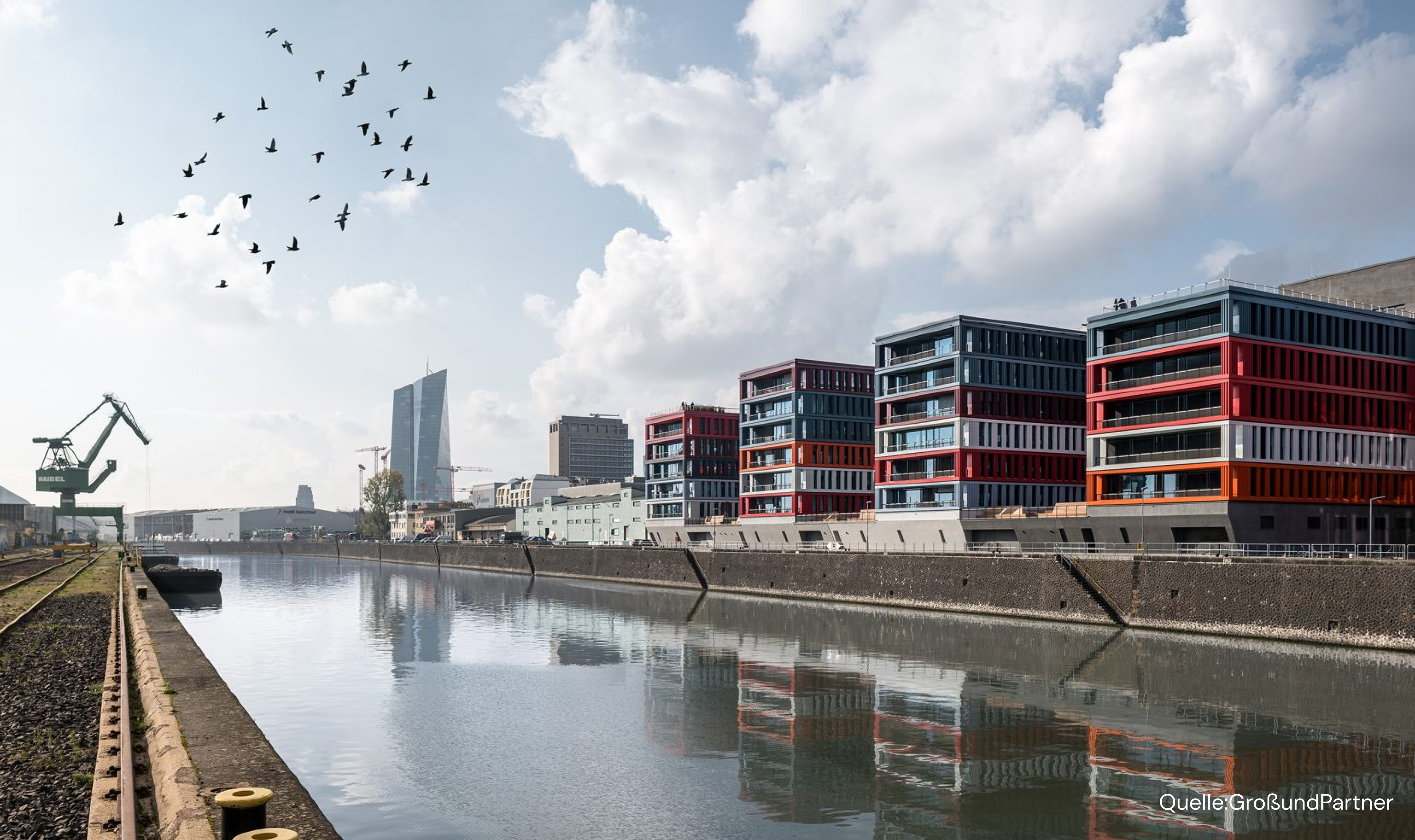 Modern working on about 1,350m²
In order to continuously develop the software's features and provide the best service to customers and potential customers, Operations1 is hiring more employees. Currently, the company has more than 30 open vacancies in a wide range of areas. To ensure that all employees have enough space to work, network and get creative, Operations1 is moving to around 1,350m² in building section D over two floors with a view of the River Main. Groß & Partner has developed the building ensemble THE DOCKS with four structures, attractively located directly on the waterfront in Frankfurt's Ostend.
The property "THE DOCKS" impresses with its unique location. The building is well connected to traffic as well as public transport and convinces with its direct location on the Main with a view of the European Central Bank. Operations1 was advised by blackolive, a member of the German Property Partners (GPP) network.
Benjamin Brockmann
Co-Founder & CEO
benjamin.brockmann@operations1.com
"THE DOCKS stands out with its special architecture, colorful facade and great location. The look of the building reflects the cargo port across the street. We want to provide our employees with a modern and unique workplace where they can be inspired and feel comfortable."