Securing knowledge in times of a shortage of skilled workers
Digital knowledge management
When experienced employees retire, their know-how goes with them. In view of the lack of skilled workers, it is all the more important to save knowledge digitally, make it accessible - and thus keep it within the company. The Swiss plant manufacturer Soudronic has chosen a special platform for this purpose. Demographic change poses considerable challenges for industrial companies. Due to declining birth rates, fewer and fewer young employees are joining the workforce, which over time creates an enormous shortage of labor and skilled workers. Long-standing employees are leaving the company, and with them the expertise is also disappearing. In order to remain fit for the future and prepare for the upcoming changes, effective strategies are needed today.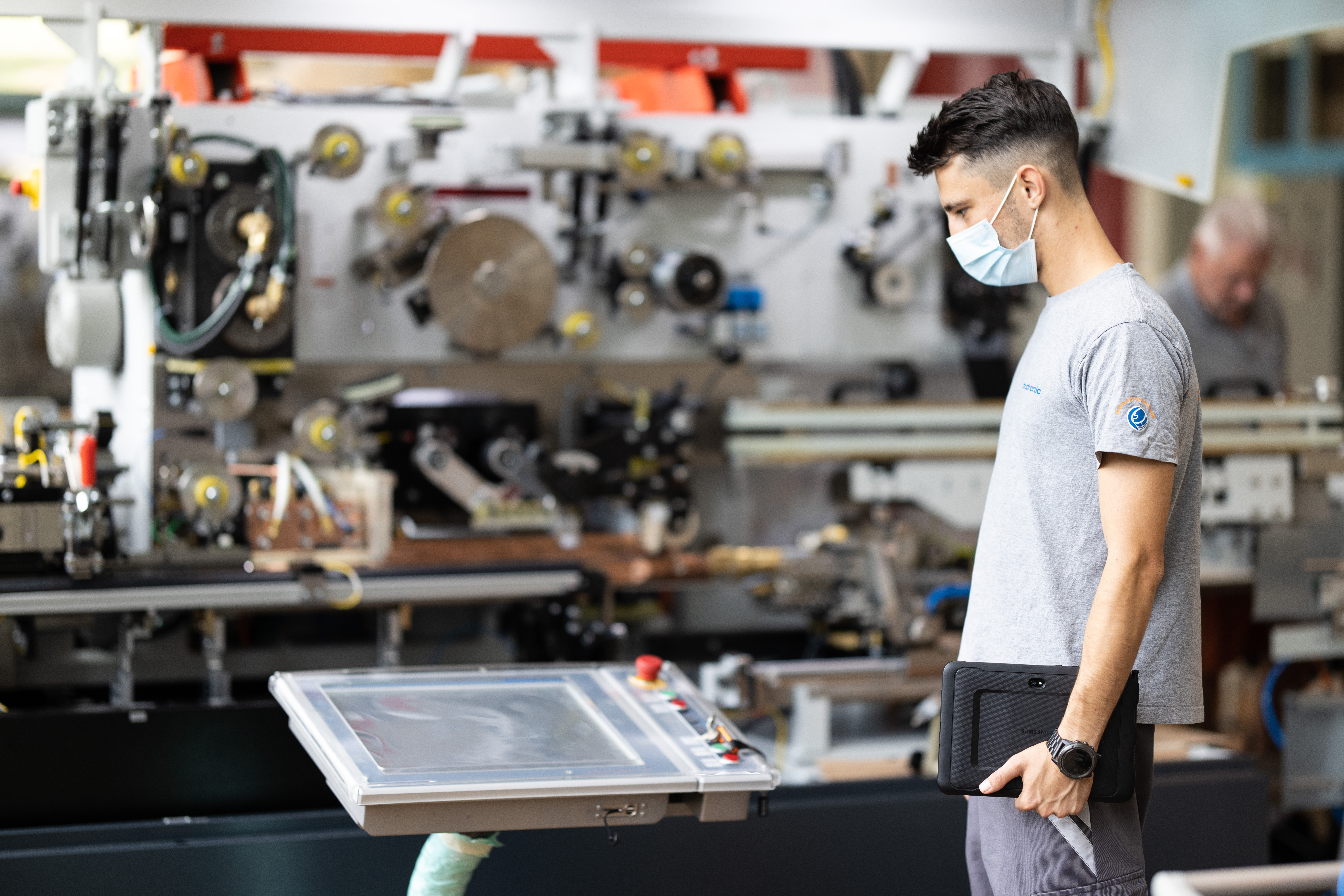 Noticeable shortage of personnel
A recent flash survey by the VDMA industry association shows that 78 percent of companies complain of a "noticeable or serious" shortage of personnel and "60 percent of companies see demographics and the shortage of skilled workers as a major risk". In manufacturing companies, areas such as assembly, maintenance and quality inspection are severely affected by the shortage of skilled workers. The knowledge built up over the years is an important production factor and crucial for quality assurance. If the expertise is not available, industrial production processes come to a standstill. Although these problems have been known for some time, many companies have not yet taken action.
Others - like Soudronic AG - are already using digitization technologies and positioning themselves as an attractive employer for young workers. Soudronic is a leading global manufacturer of production equipment for metal packaging, headquartered in Switzerland with over 600 employees worldwide. The company relies on digital knowledge assurance to increase its adaptability and resilience. What does this look like in practice?
Knowledge must be available centrally
In the days of paper-based documentation, Word instructions disappeared into some folder and necessary changes could not be completed because the effort was too high. "Knowledge must be available to everyone at a point of truth. This is the only way we can also make training faster and more efficient for new employees," explains Cyril Maurer, Head of Production and Test Bench at Soudronic. That's why work instructions are now available there digitally - with intuitive step-by-step instructions that also include pictures and videos. At the headquarters in Switzerland, documents are created and translated and made available for other locations, such as Italy. For capacity reasons, it may well happen that a machine that is normally produced in Switzerland has to be manufactured at another site. Since all sites use the same work instructions, training times are eliminated and all employees have access to the same level of knowledge and the same quality of the machines. In the event of process changes, not all employees have to be informed, as the steps are adjusted in real time. During a recent relocation from Germany to Switzerland, this centralized knowledge ensured a smooth transfer of know-how.
Cyril Maurer
Head of Production and Test Bench, Soudronic AG
"Young employees find the use of new technologies exciting. They need a simple, intuitive system solution like the ones they are familiar with in their private lives - intuitive apps on their smartphones that can be installed in seconds and understood in minutes. The system solution should help them focus on important tasks like the actual inspection process rather than searching for information or copying data".