SOP Software: Simplify Creation, Updates, and Publishing
With visual SOPs for manufacturing, you simplify any operational procedure through an intuitive interface for your employees, real-time collaboration and comprehensive analytics. This way, you know the progress of your procedures at any time, solve incidents collaboratively and use your findings directly to improve processes.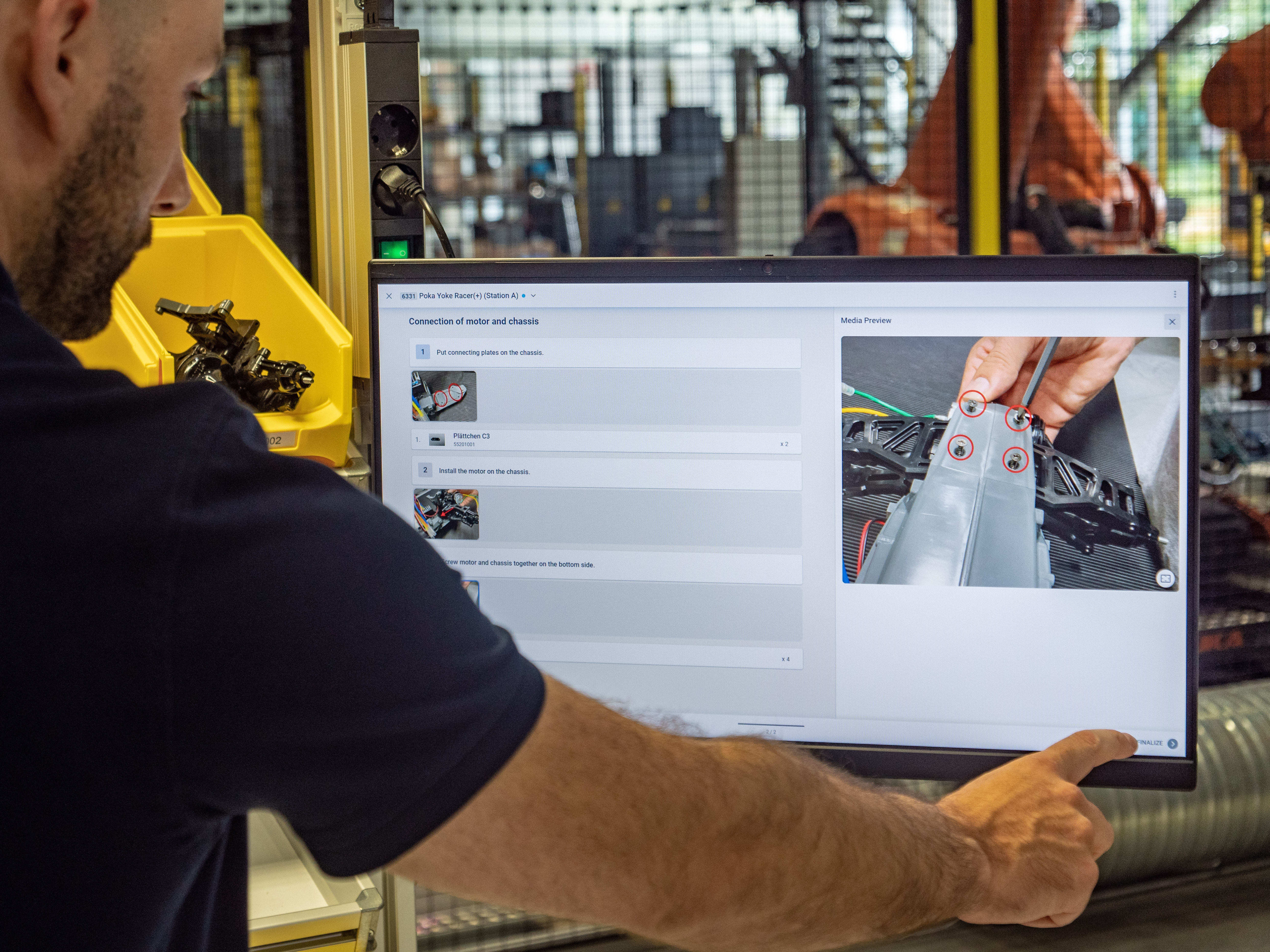 -60%

Effort for creation and updates

-67%

Reduce training times

-55%

Reduction of error rates
Visual SOPs: No more Word, Excel or PowerPoint for your instructions
The picture shows an example of a visual SOP created with a classic word processing program. Many companies have the problem that the creation with classical word processing programs is very time-consuming and the documents are difficult to maintain. Changes, translations and the subsequent release of the work instructions are also very time-consuming. The printed paper instructions often end up in confusing stacks of paper or bulky folders.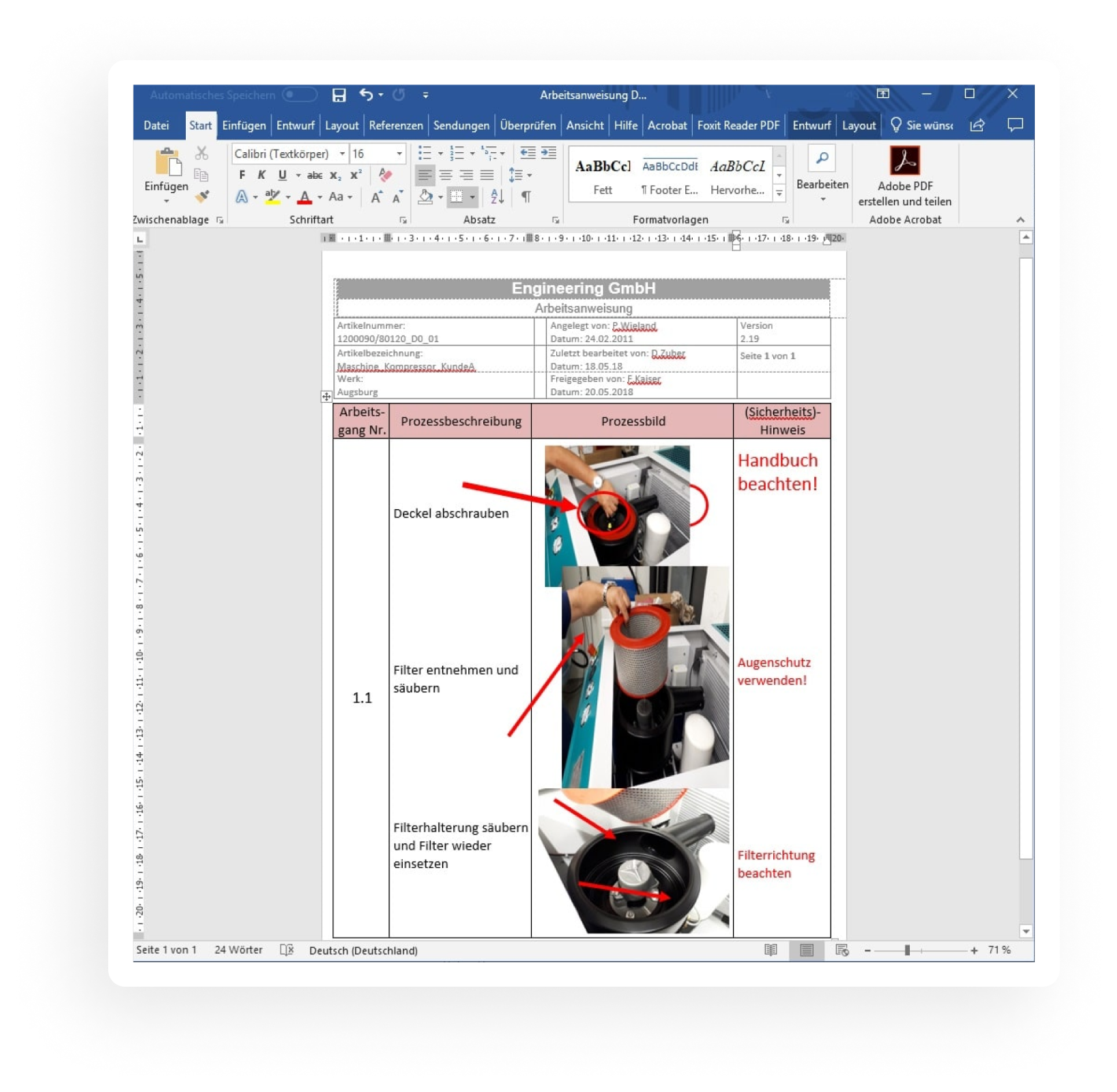 Digital standard operating procedures for industry leaders
Paperless SOPs can be created, updated and released digitally simply via drag & drop. Thanks to the cloud approach, your manufacturing employees always receive the current version of your SOP on the mobile device of their choice. To do this, they simply call up the instruction via an integrated search function, scan of a QR code or via order. All data points relevant for the smart SOPs as well as information on operational progress can be evaluated in a central overview. This ensures that all work is carried out, incidents are resolved and data is collected.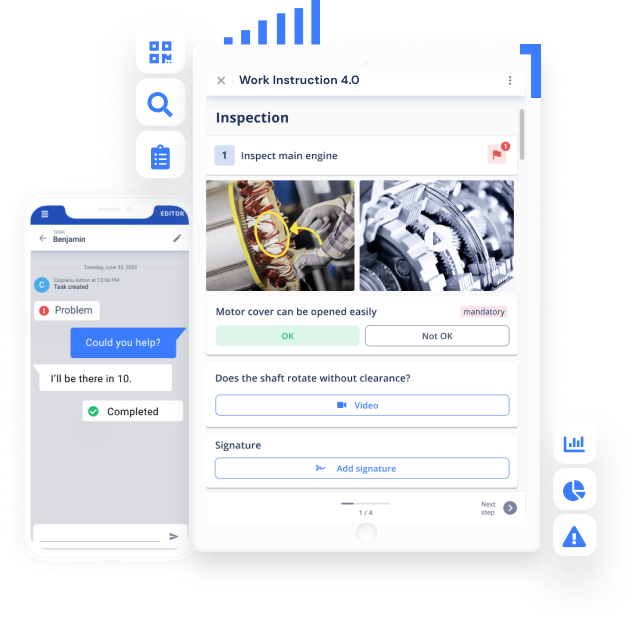 Let's put an end to paper-based standard operating procedures.
Features of the leading visual SOP software
Drag and drop
Simplify the creation and updating of your SOPs
Images and videos
Include images and videos in your SOPs to increase comprehension
Media editor
Increase comprehensibility by easily editing images and videos in Operations1
Change notifications
Inform your staff when a document changes and always use a point of truth
Multi-language
Deliver both software and your SOPs in all the world's major languages
Modular structure
Create recurring elements as modules and create a point of truth
QR-code scanning
Start processes via search function or by scanning a QR code
Connection
Synchronize production orders with your MES or ERP system
IoT integration
Use IoT tools and report values error-free and automatically into your instruction
See how you can digitize your SOPs with Operations1
Get to know the software in just 7 minutes
Get an overview of the functionalities and application areas of Operations1.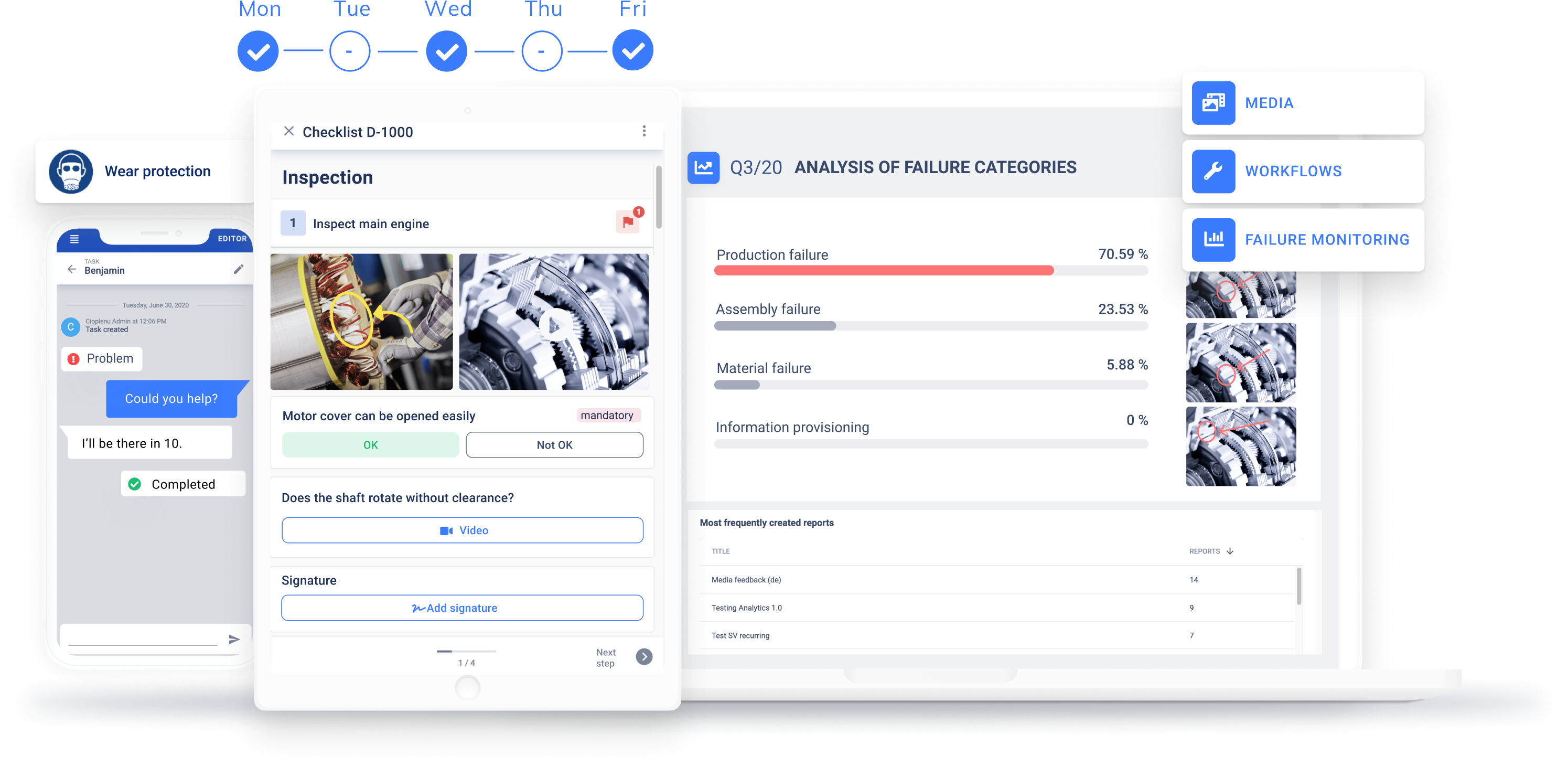 Are you wondering: Why do I need a software for SOPs?
In times of a shortage of skilled workers, small batch sizes and an increasing number of product variants, precise SOPs are key to produce efficiently with a stable, high quality. With a SOP Software you can ensure that process knowledge remains in your company and can be further refined based on local feedback, gathered process data and easy change implementation via drag and drop.
With Operations1, we deliver the highest quality, regardless of location, language and qualifications.

Christoph Lenze

Head of Production, Brückner Maschinenbau
The simplicity of the solution convinced me right from the start.

Thomas Adamek

Head of IT & Qualitymanagement, Nabertherm GmbH
Every company can benefit from Operations1: from assembly instructions to quality checks.

Georg Glasewald

Head of Production, Yuanda Robotics
Arrange a non-binding appointment with our team. Our experts will be happy to advise you on the next steps on your way to digital SOPs based on your individual use case!