Leading companies use Operations1 for their operational processes
Increase productivity by +21%
Logistics processes are still often handled and documented on paper. In incoming goods inspection and outgoing goods inspection, quantities and conditions of goods are thus recorded manually and findings are laboriously documented separately using a digital camera. With Operations1, you eliminate all complexity in the inspection process and increase your productivity.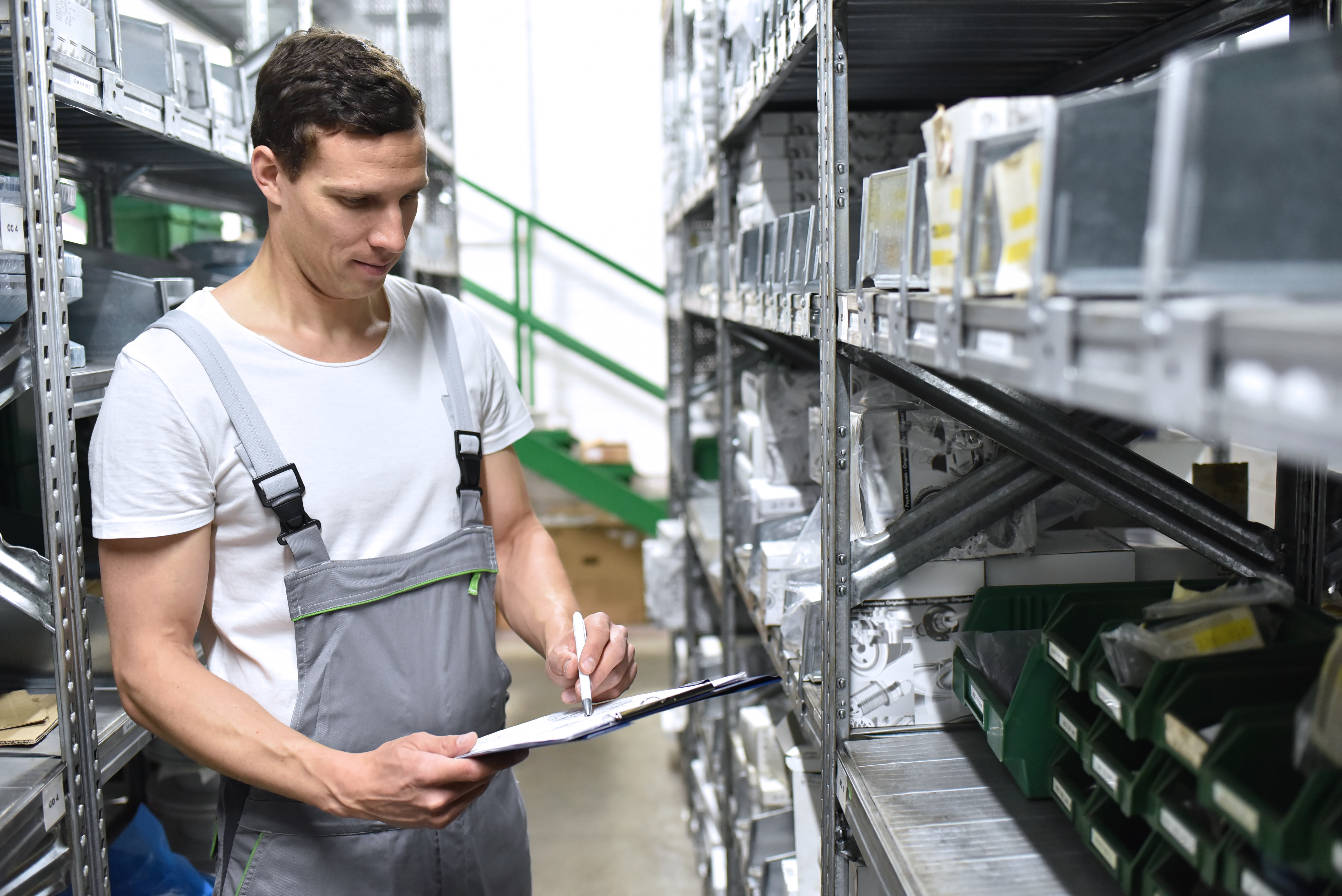 Reduce your cost of goodwill
Loss of goods or damage often occurs during transport. This can result in enormous goodwill costs or even complaints. Thanks to the seamless documentation of digital goods receipt and digital goods issue with Operations1, you always have control over goodwill and complaint services.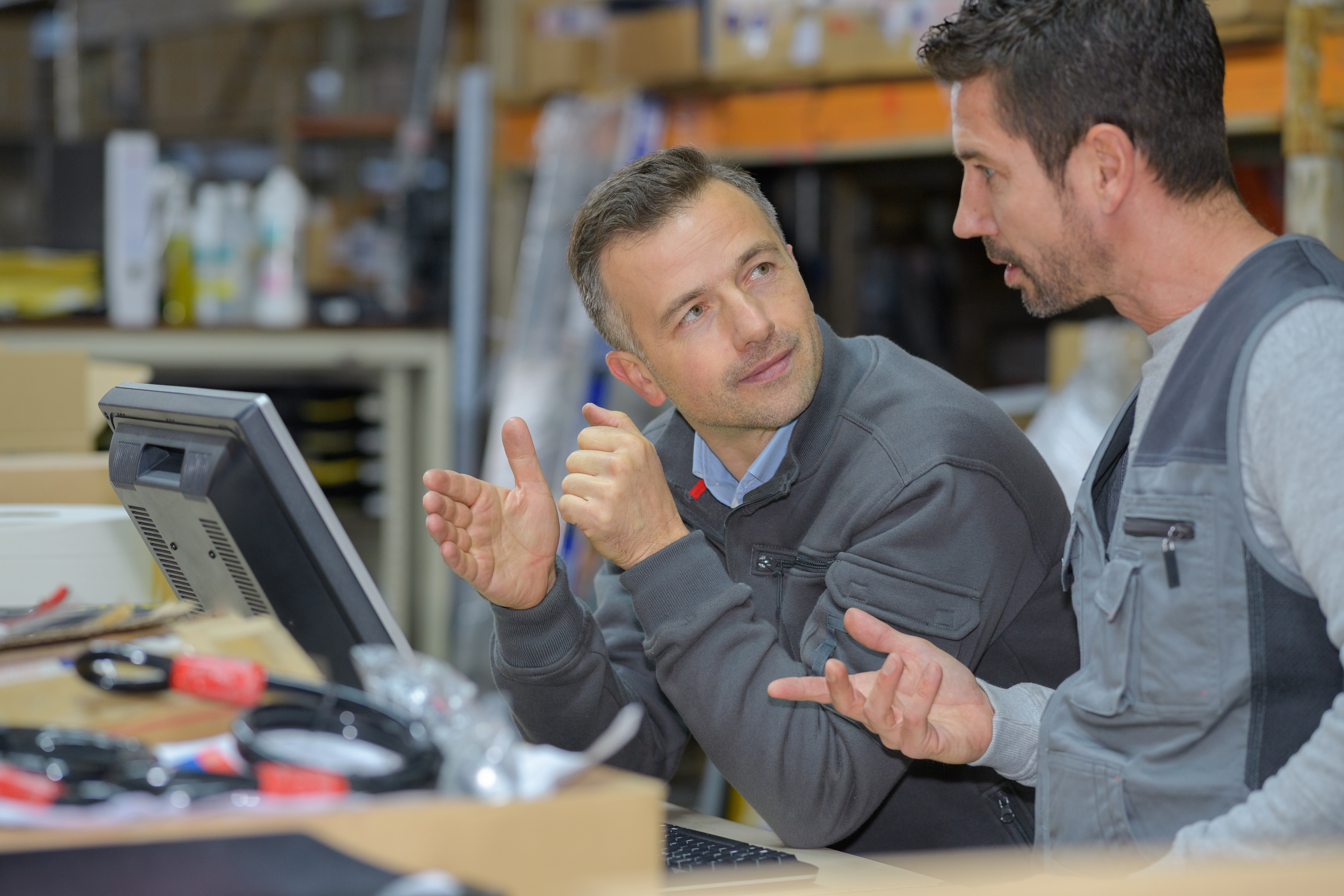 In Zeiten des Fachkräftemangels und stetigen Wandels ist es von enormer Bedeutung, Wissen zu sichern und Prozesse unabhängig von einzelnen Mitarbeitern sicher durchführen zu können. Mit Operations1 leiten Sie Ihre Mitarbeiter Schritt für Schritt sicher und intuitiv durch Ihre operativen Prozesse und verkürzen Anlernzeiten.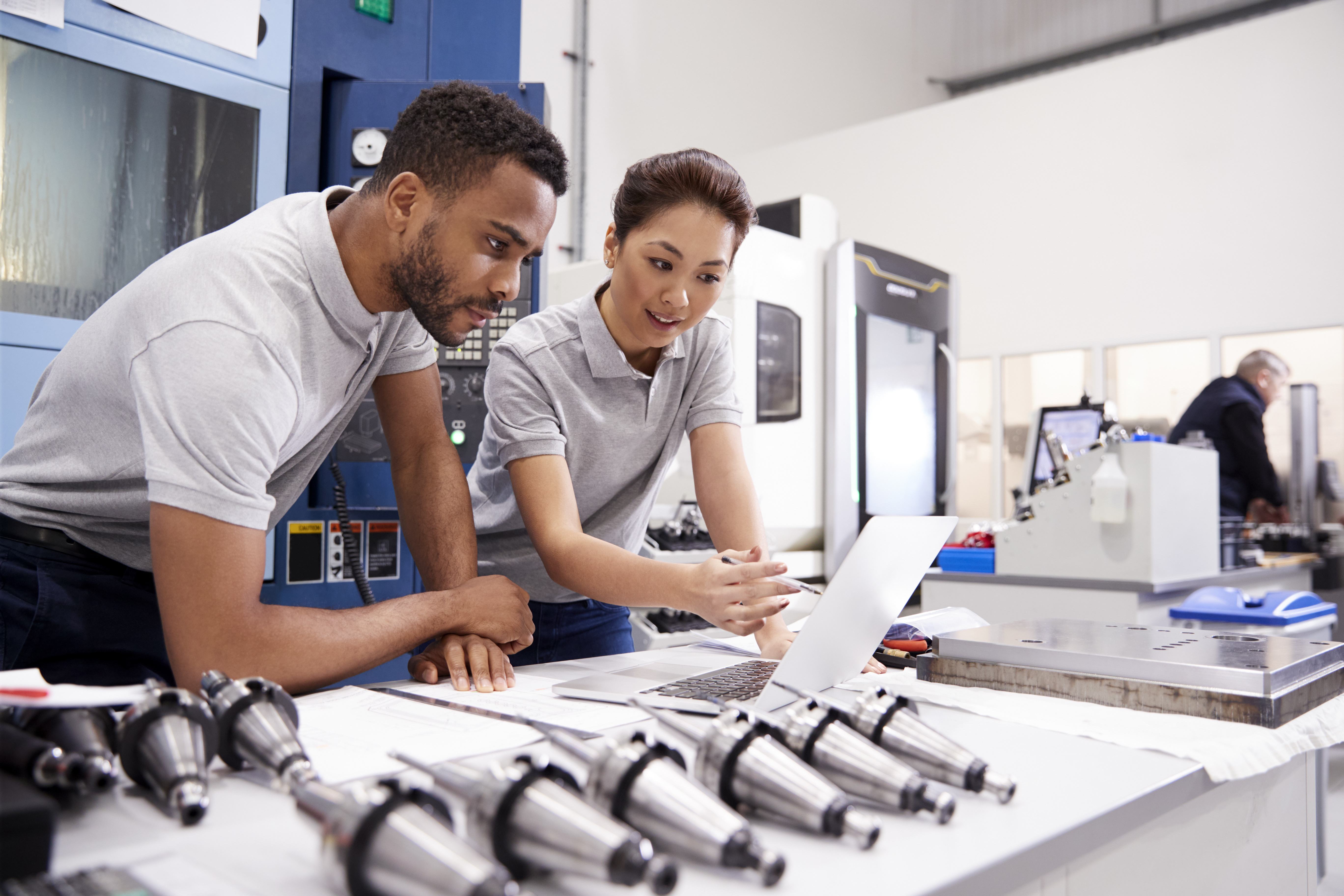 The solution: Operations1 platform
With Operations1's leading platform, you digitally map your goods receipt and goods issue processes end-to-end: from the creation of documents and the intuitive execution of inspection processes to the evaluation and generation of reports. In addition, connect Operations1 to your inventory systems such as ERP, MES or DMS.
See how you can digitize your logistics processes with Operations1
Get to know the software in just 7 minutes
Get an overview of the functionalities and application areas of Operations1.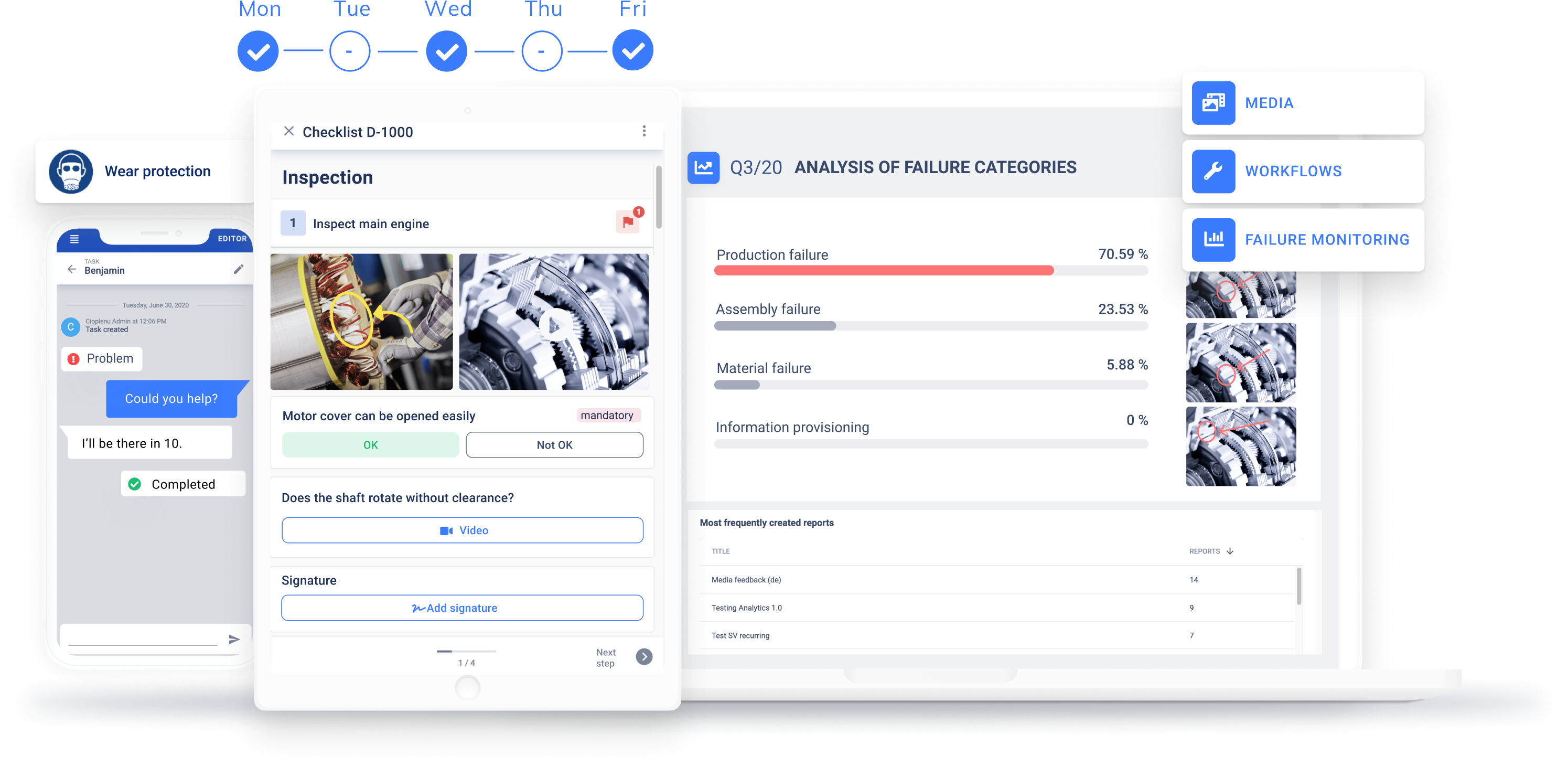 Selected functionalities of the software for your testing processes
No-code editor

Create your test documents in the drag-and-drop construction kit and choose from various interaction options

Integrated instruction

Use checklists and test instructions in one document and increase comprehensibility with images and videos

Version control & release

Share your documents digitally. All documents retain the same ID across different versions, enabling consistent analysis.

Change notifications

Change notifications in review documents are given to employees at the beginning of the process. Ask your employees for confirmation.

Multilingualism

Use your test documents in all common languages. You can even work on one protocol in different languages at the same time.

Central media library

Organize and edit media such as images and videos centrally. Provide a central point of truth for your documents.

Automatic test reports

You create test reports automatically after completing the test checklist and find them in no time using the search function.

Error image analysis

Analyze findings photos and videos systematically and thus increase the significance of your test findings.

Progress monitoring

Keep an eye on the progress of your inspection processes in a clear dashboard and react faster to incidents.

Offline capability

Use the software offline as well. As soon as you are online again, you can make your digital test reports centrally available.

Organisation

Use structure classes for your locations, teams, products or machines. This allows you to easily organize your logs.

Modular test protocols

Create test report templates and use them as modules. Finish the copy-and-paste work.

Order management

Schedule inspection tasks and attach relevant inspection documents. Ensure that all tasks are completed.

Analytics

Visualize your inspection statistics in a simple way and increase the significance with locally captured images and videos.

If-then conditions integrate if-then conditions to respond contextually and dynamically to inputs

Hardware connection Integrate external hardware such as scales, thermometers or other sensors into checklists in real time
Get to know Operations1 in a live demo
With Operations1, you can transfer any checklists, work instructions and inspection protocols into the digital world. We would be happy to show you the Operations1 functionalities for your individual use case in a live demo.
This is how a live demo works:
Arrange a briefing meeting Book an appointment directly using the form to the right and receive an invitation directly by e-mail.

Carrying out the live demo After the exchange, we will arrange a 30-45 minute demo appointment with you and guide you through the software.

Next steps After the demo you can test the software yourself or we will be happy to make you an offer directly.
3 reasons why companies choose Operations1
There are many reasons to choose Operations1. The reasons most often cited by our customers are these.
Great flexibility
The platform approach lets you choose only the modules you need. The no-code approach lets you map your individual processes with just a few clicks.
Endless scalability
Our technology gives you global scalability. Create a point of truth for all languages, processes and data.
Great Team
Across all business functions, our ambitious, dynamic team works toward one mission: to make you successful.
The simplicity of the solution convinced me right from the start.

Thomas Adamek

Head of IT & Qualitymanagement, Nabertherm GmbH
We started using Operations1 based on one use case. The possibilities for further use cases are just exploding.

Eckhard Böker

Head of Production & Supply Chain, Brückner Maschinenbau
Every company can benefit from Operations1: from assembly instructions to quality checks.

Georg Glasewald

Head of Production, Yuanda Robotics
Through Operations1 we save about 170 kCHF annually.

Cyril Maurer

Head of Production and Test Bench, Soudronic AG
-95%

Effort for docu

+21%

Higher productivity

+55%

higher quality
Would you like to test the Operations1 platform? Contact us and you'll be up and running in no time.